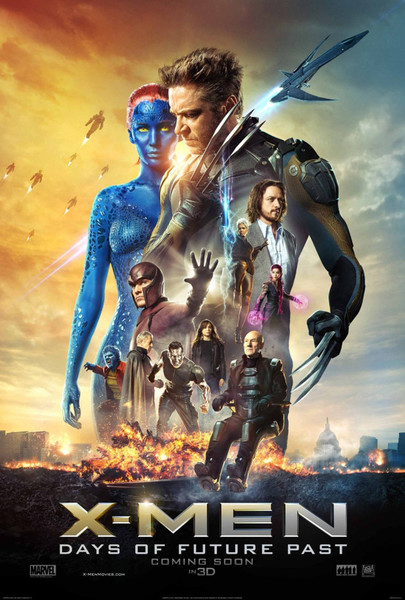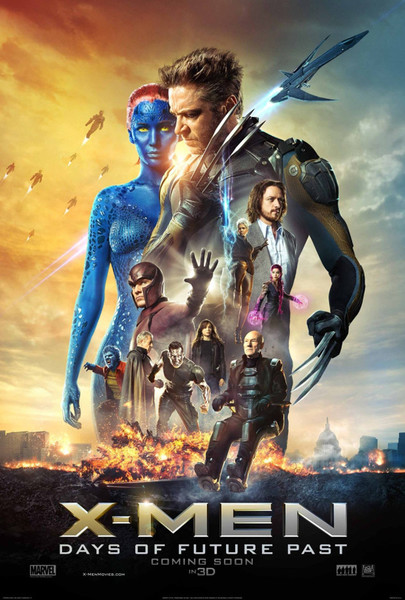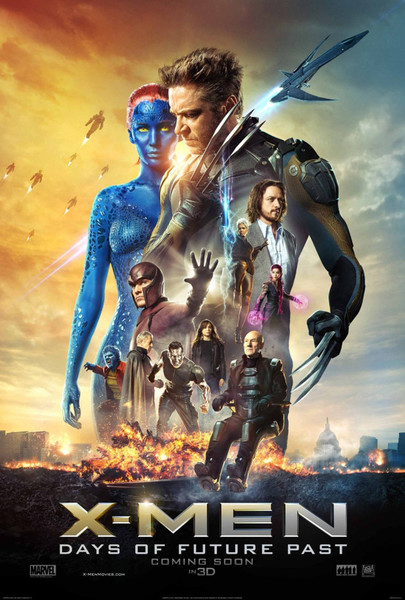 The summer movie season has been very strong so far. Godzilla was a blast and Edge of Tomorrow was a fantastic sci-fi action movie. 22 Jump Street was a lot of fun as well. X-Men : Days of Future Past continues the strong Summer movie season of 2014. The old and new casts are fantastic, the action is thrilling and well done and the script hits emotional beats that work.
X-Men : Days of Future Past is about Wolverine (Hugh Jackman) who is sent back in time by Professor Xaiver (Patrick Stewart) and Magneto (Ian McKellen) in order to stop Boliver Trask (Peter Dinklage) from creating the Sentinels which are going to destroy all of the mutants in the future. For him to do this, he has to get Young Professor X (James McAvoy) to get out of his depression and find Young Magneto (Micheal Fassbender).
From the opening action scene, Days of Future Past feels like the original trilogy. The action is very well directed and fun. There is one standout sequence early in the movie that is one of the best movie scenes of the year. The rest of the action is very well done too. The X-Men powers are fun to watch and very well executed with strong CGI.
However, this movie would not have been as good without a strong script. The script is a good balance of humor and emotional beats. The humor works and adds some levity to the story. There iare also emotional moments between certain characters that are some of the strongest moments in Days of Future Past. A few emotional scenes stand out as the best of the movie.
These moments would not work as well without the strong cast. James McAvoy is fantastic, nailing the emotional moments as is Micheal Fassbender. Another standout is Evan Peters as Quicksilver who is very funny. Hugh Jackman, Jennifer Lawerence and the rest of the ensemble is great as well. Overall, X-Men : Days of Future Past is a fantastic summer blockbuster.
X-Men : Days of Future Past is rated PG-13 for sequences of intense sci-fi violence and action, some suggestive material, nudity and language. I give X-Men : Days of Future Past a past A-.
Movie Review Ninja Rating

Watch The Trailer